Project Area AB Meeting
Project meeting is now held online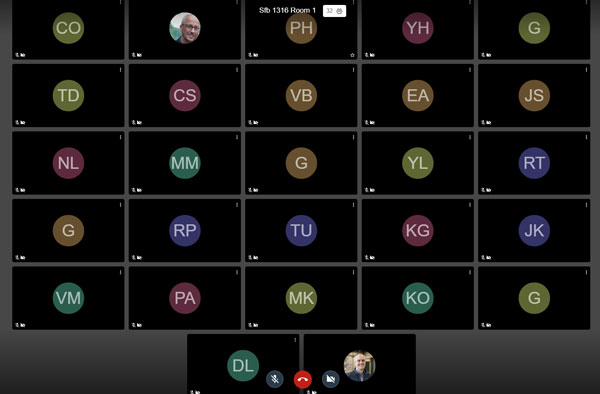 As the current COVID-19 situation has changed the everyday worklife, also the SFB's meeting routine is being adapted. The next Project Area Meeting for both project areas A and B had been planned to be an on-site meeting in Berlin is now changed into a virtual meeting on April 1st and 2nd.
To allow a smooth meeting, the system has been tested during this week and best practice rules for virtual meetings have been set up. This should allow all projects to present and discuss their recent work despite working from home. As virtual meeting are often found to be more exhausting than on-site meetings and harder to focus on over long periods of time, the presentation time has been changes to 15 minutes with an additional 5 minute discussion.
The time schedule and planned presentations for both days can be found in the agenda.