Honour
Masao Horiba Prize for Dr. Tsankov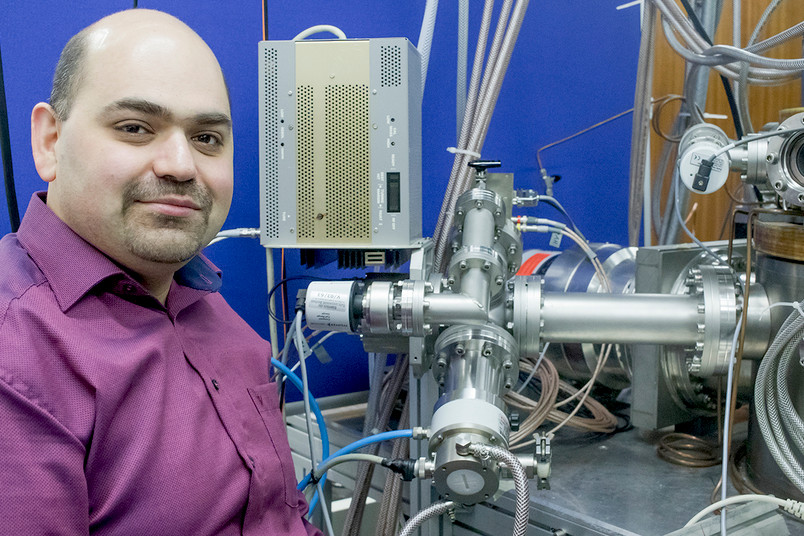 The Masao Horiba Prize has been awarded annually for 15 years to scientists and technical experts to honor world-leading ideas and innovations in diagnostic methods. The specific topic is selected each year from the areas promoted/represented by the HORIBA Group. The topic of this year's award was "Advanced analytical measurement technologies for the semiconductor manufacturing process". Semiconductor technologies form the foundation of today's society. In order to drive forward the constant development, many companies in the industry need new innovations - not only in the production of materials but also in the control and observation of production processes, e. g. by new diagnostic methods.
A jury of established scientists and representatives of the HORIBA Group selected the prize winners. Among them Dr. Tsanko Vaskov Tsankov from the Chair of Plasma and Atomic Physics, Faculty of Physics and Astronomy was especially distinguished. Dr. Tsankov has developed a plasma diagnostic method that allows the non-invasive determination of plasma parameters. The prize will be awarded at a ceremony in October at Kyoto University. Dr. Tsankov has received an award from the HORIBA Group for his work "Non-invasive plasma characterization using the ion velocity distribution function".
You can find out more about the prize and the prize winners here.