Internationalization
HAKONE XVII
From August 21 to August 25, the 17th International Symposium on High Pressure Low Temperature Plasma Chemistry (HAKONE XVII ) was held in the south of the Netherlands in the former Abbey Rolduc. The symposium is devoted to the fundamentals and applications of non-thermal plasmas and their chemistry at elevated pressures.. Judith Golda from the CRC 1316 gave an invited talk on "Cold Atmospheric Pressure Plasmas for Plasma Catalytic Applications: Characteristics, Constraints and Challenges".
Conference report
Gordon research conference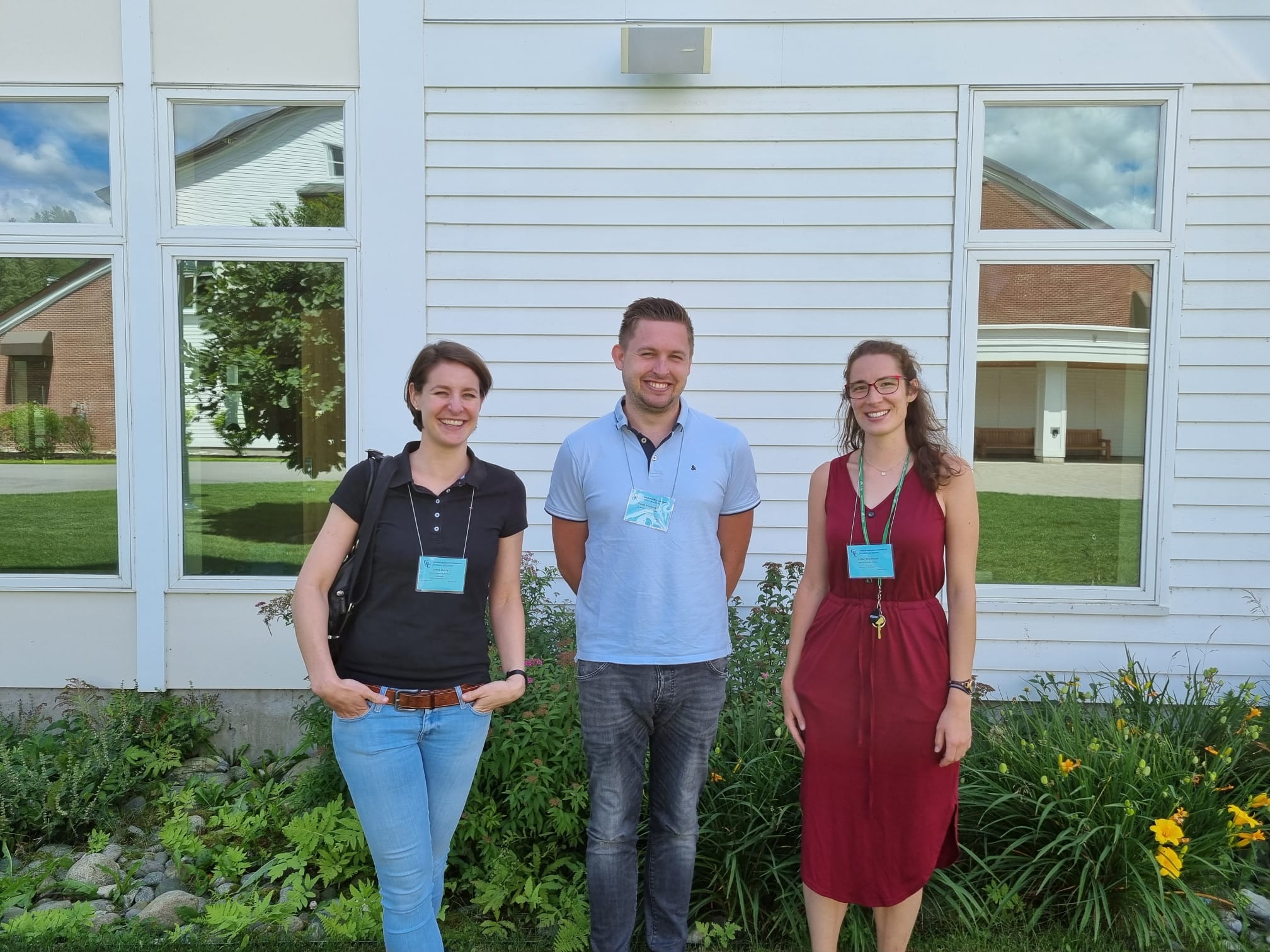 From July 23rd to July 29th the Gordon Research Conference and Seminar on Plasma Processing and Science was held in Andover, New Hampshire. The conference focused on plasmas and their interactions with matter while the seminar focused on investigating multiphase and multiscale plasma-material interactions. Judith Golda from the CRC 1316 had a talk on "State enhanced actinometry in atmospheric pressure discharges". Furthermore, she organised the so-called "Power Hour" at the GRC - an event to raise awareness of the challenges in the field of minorities in plasma physics.
Internationalization
GREMI visit of Judith Golda, Laura Chauvet and Daniel Henze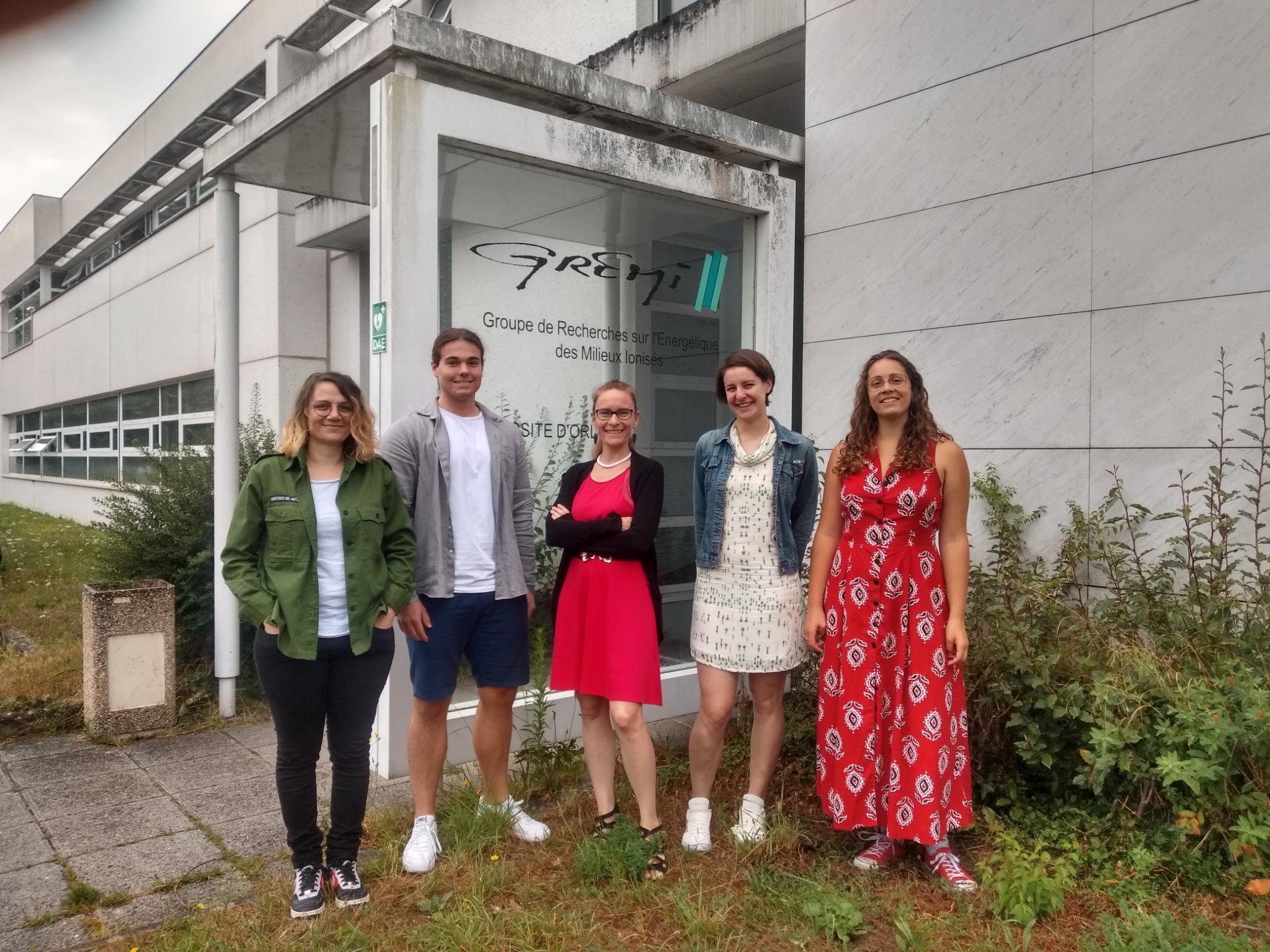 From 18 July to 29 July, Jun.-Prof. Judith Golda, Dr. Laura Chauvet and Daniel Henze from the CRC 1316 were guests in the laboratory of Prof. Claire Douat at the GREMI in Orléans. In a joint measurement campaign, two different atmospheric pressure plasma jets were being tested. They measured the production of CO at different operating conditions with a gas analyser. This trip was funded by the DAAD as part of a PROCOPE project to improve cooperation between RUB and GREMI.
Awards
Poster Prize for Dr. Laura Chauvet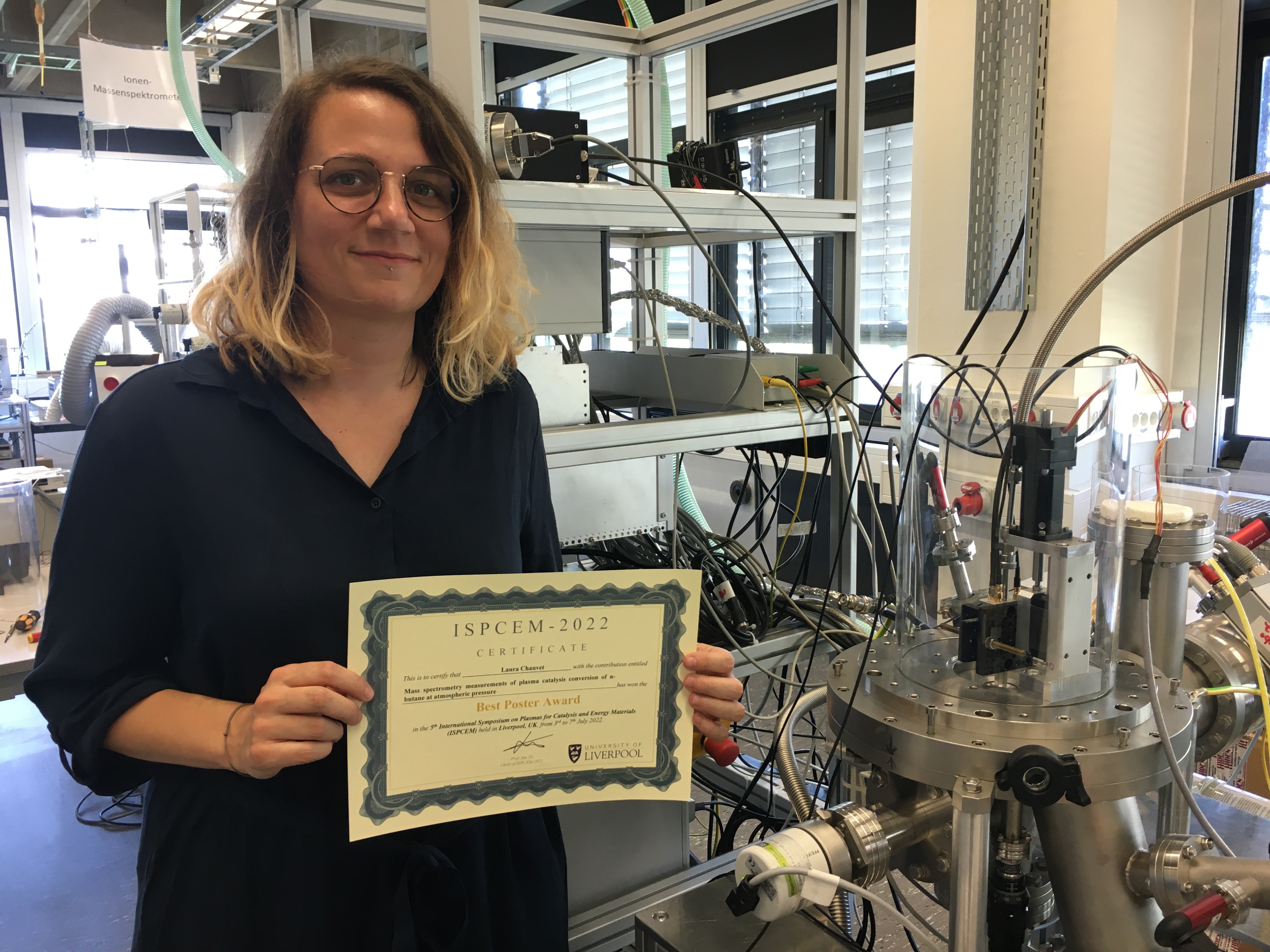 Dr. Laura Chauvet received the poster award for the best poster for her contribution "mass spectrometry measurements of plasma catalysis conversion of n-butane at atmospheric pressure" at the Plasma Catalysis Meeting in Liverpool, UK.
Research data management
eMail distribution list
The CRC 1316 research data management activities are announced via this homepage. It is also possible to book an announcement via eMail, so that all announcements will be sent to you automatically. If you would like to subscribe to the newsletter, please fill out the following form: